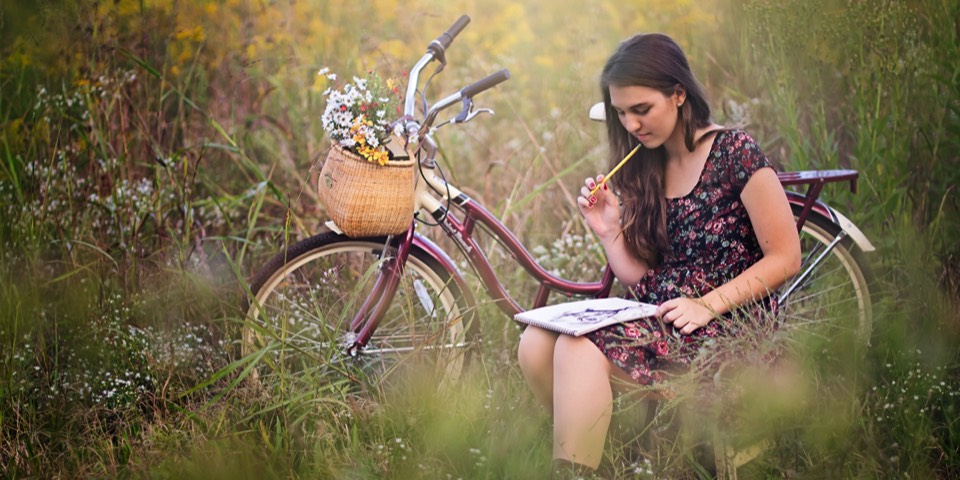 Elyssa Bakker first discovered her passion for art at a young age while drawing ballerinas in first grade. It was not until middle school, however, that she gained momentum and began to really earn regard for her artistic ability. In 2009 at the age of twelve she started art lessons with wildlife artist
Bob Travers
, where she discovered the messy but delightful pastel and oil paint mediums, and developed a technical understanding of two-dimensional art. Later she started to investigate pottery—yet a messier art form—through Village Potters with instructor
Judi Harwood
. She quickly discovered that she could use her pots as canvases, and now etches detailed images into her pottery using scraffito techniques. In 2013 Elyssa spent a summer furthering her creativity and skills at the
School of the Art Institute of Chicago
.
Recognized as Best Emerging Artist at the
2014 Grace Centre Juried Art Exhibition
, Elyssa is now beginning to develop her own unique personal artistic style, which includes a deep appreciation for vibrant color, atmospheric movement, layers, and whimsical brushstrokes.
Elyssa's art has been awarded state and local awards and has been featured in art journals. Her original work, "
Unassuming Beauty
" (featured on the
Awards & Recognition
page of this site), won a state award and was selected to be part of a National Fish and Wildlife exhibition of waterfowl artwork and displayed at wildlife and outdoor festivals and expositions, state fairs, national wildlife refuges, art galleries, museums, government buildings, and educational conferences across the United States from May of 2013 until April of 2014.
A resident of Asheville North Carolina, Elyssa is currently a student at Clemson University. She hopes to be able to utilize her creativity and artistic skills in her career and to continuously develop her artistic abilities, no matter where her career takes her in the future.